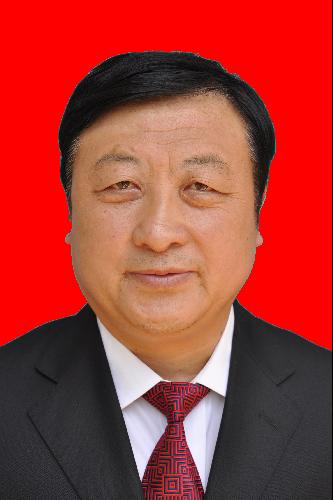 1. General information
  First name: Zhirong
  Family name: Zou
  Gender: Male
  Date and place of birth: June, 1956. Yan'an, Shaanxi Province
  Title: Professor, PhD
  1978.07-1981.09: Graduated from the Department of Horticulture, Shanxi Agriculture University with bachelor degree.
  1981.09-1984.07: Graduated from Northwest Agricultural University with master degree and remained there as a faculty member
  1987.10-1988.10: Visiting scholar in Chiba University of Japan.
  1991.07-1995.09: PhD degree in agronomy from Northwest Agricultural University.
  1995.09 - 2013.06: Professor, Dean of College of Horticulture, Northwest Agricultural & Forest University
  2013.07--: The chairman of Protected Agriculture Science and Engineering Research Centre in Shaanxi Province, Member of the first session in Ministry of Education Teaching Steering Committee, Member of Shaanxi Province government experts advisory, Scientist position in the Ministry of Vegetable Industry System, Academic Leader of Horticulture in the Northwest A & F University, and founder of the major "Protected agriculture science and engineering"。
  2. Main interests in research
  (1)。 Structural optimization of greenhouse
  (2)。 Development and application of corollary equipment for protected agriculture
  (3)。 Greenhouse environment control and its automatic management
  (4)。 Technical indicators for effective greenhouse production
  (5)。 Anti-stress mechanism of protected crops and its technical application
  (6)。 Greenhouse energy-saving and energy utilization
  (7)。 Planning and management of agricultural gardens
  3. Courses given to undergraduate, graduate and Ph. D students
  (1)。 Protected horticulture
  (2)。 Olericulture
  (3)。 Planning and management of agricultural gardens
  (4)。 Advancements in protected horticulture engineering
  4. Main academic activities and Awards (Honor above the provincial level)
  Since 1990, professor Zou has successively undertaken more than 20 national and provincial research projects, including "Construction One Million mu Protected Agriculture Industrial Production Base in Shannxi", "Structural Optimization of Greenhouse in Northwest and its Supporting technology", "Applied technology of Greenhouse in Northwest and its industrial Demonstration", "Efficient Technology for Cost-saving of Protected Vegetable", "Research into and Demonstration of Key Technology for Intensive Management for Dominant Crops in Northwest","Research and Demonstration of Key Technology for Factory Framing (Horticulture)", and "Technology for Efficient Production of Healthy Vegetables under Controlled Environment"。
  (1)。 Second Prize of National Teaching Award
  (2)。 8 provincial and ministry sci-tech progress awards
  (3)。 "Famous Teachers" of Northwest A&F University.
  (4)。 "National Spark Model" by Ministry of Science and Technology and Ministry of Agriculture
  (5)。 Shaanxi provincial pacesetter of teaching ethics
  (6)。 "Famous Teacher Award" of the institutions of higher learning
  5.Main publications
  More than 106 journal papers and 10 books as a main editor or support editor.
  Selected publications:
  (1) Jianming Li, Xiaoyan Wang, Zhirong Zou. The effect of upper-limit of soil water content on tomato and cucumber. Journal of applied horticulture. 2009,11(2): 112-113.
  (2) Jianming Li, Zhirong Zou, Liu Yingchun, Zhonghong Wang. Temperature and water driven growth shape simulation and model of musk melon seedlings. Transactions of the Chinese Society of Agricultural Engineering. (EI) . 2006,22(11): 203-208.
  (3) Jianming Li, Zhirong Zou. Effects of air temperature, solar radiation and soil water on dry matter accumulation and allocation of greenhouse muskmelon seedlings and related simulation models. Chinese Journal of Applied Ecology, 2007, 18(12): 2715-2721.
  (4) SC Chen, A R. Liu, ZR. Zou. Over expression of glucanase gene and defensin gene in transgenic tomao enhances resistances to ralsttonia . Russian Journal of Plant Physiology, 2006,53(5)。(SCI)
  (5) Qing-Ming Li,Bin-Bin Liu,Yang Wu,Zhi-Rong Zou. Interactive Effects of Drought Stresses and Elevated CO2 Concentration on Photochemistry Efficiency of Cucumber Seedlings[J]. Journal of Integrative Plant Biology, 2008, 50 (10): 1307-1317. (SCI)
  (6) Yong Zhang, Zhirong Zou, Jianming Li, Xiaohui Hu. Preparation of the small concrete hollow block with PCM and its efficacy in greenhouses. Transactions of the CSAE, 2010, 26(2): 263-267
  (7) Wang Hongli, Zou Zhirong, Chen Hongwu, et al. Research advances in technologies of phase-change heat storage and its application in greenhouses. Transactions of the CSAE, 2008,24(6):304-307.
  (8) Xiaohui Hu, Lingjuan Du, Zhirong Zou. Protective effects of pre-socked seeds with Spd on tomato seedlings under NaCl stress. Acta Ecologica Sinica, 2009,29(9):5152-5157.
  (9) Chunmei Zhang, Zhirong Zou, Zhixin Zhang, Zhi Huang. Effects of Exogenous Spermidine on Reactive Oxygen Levels and Antioxidative System of Tomato Seedling under Polyethlene Glycol Stress. Chinese Journal of Applied & Environmental Biology, 2009, 15(03):301-307.
  (10)Zhixin Zhang, Zhirong Zou, Chunmei Zhang, et al. Effect of water stress on polyamines metabolism in leave sand roots of tomato seedlings. Journal of NorthwestA&F University (Nat. Sci. Ed.),2009,37(7):097-102
  (11) Hu X H, Zhang Y, Shi Y, Zhang Zhi, Zou Z R, Zhang Hao, Zhao J Z. Effect of exogenous spermidine on polyamine content and metabolism in tomato exposed to salinity-alkalinity mixed stress, Plant Physiology and Biochemistry, 57, 200-209,2012(SCI)
  (12) Zhang Y, Hu X H, Shi Y, Zou Z R, Yan F, Zhao Y Y, Zhang Hao, Zhao J Z. Beneficial role of exogenous spermidine on nitrogen metabolism in tomato seedlings exposed to saline-alkaline stress, Journal of the American Society for Horticultural Science,138(1),38-49,2013(SCI)
  (13) Protected Horticulture [B]. Zhirong Zou. China Agriculture Press 2002
  (14) Protected Agriculture environmental engineering. Zhirong Zou. China Agriculture Press 2006
  (15)Planning and management of agricultural gardens. Zhirong Zou. China Agriculture Press 2006
  6. Key Contacts
  Post address: 3 Taicheng Road, Yangling, Shaanxi Province
  College of Horticulture, Northwest A& F University
  Postcode: 712100
  E-mail: zouzhirong2005@163.com <mailto:zouzhirong2005@163.com>
  Tele: +86-29-87081192