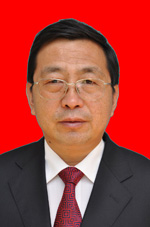 1. General information
  First name: Fengwang
  Family name: Ma
  Gender: Male
  Date and place of birth: April 1, 1964, Wenshang County, Shandong Province
  Title: Professor
  E-mail: fwm64@sina.com, fwm64@nwsuaf.edu.cn
  Tele: +86-29-87082648
  Fax: +86-29-87082648
  2. Education and working experiences
  1996 Ph.D. in Pomology, Northwestern Agricultural University, Yangling, Shaanxi, China
  1987 M.S. in Pomology, Northwestern Agricultural University, Yangling, Shaanxi, China
  1984 B.A. in Pomology, Shandong Agricultural University, Taian, Shandong, China
  2000.12-: Professor, College of Horticulture, Nowthwest University of Agriculture and Forestry, Yangling, Shaaxi, China.
  3. Courses given to undergraduate, graduate and Ph. D students
  1. 'Fruit Tree Cultivation' for B.A. students.
  2. 'Fruit Tree Physiology' for M.S. students.
  3. 'Advances on Modern Fruit Tree' for Ph.D. students.
  4. Main interests in research
  1. Evaluation of the resistance of apple germplasm under environmental stress and understanding the physiological and molecular mechanisms;
  2. Understanding the physiological and molecular mechanisms of Vc formation in apple and kiwifruit. Plant tissue culture;
  3. Developing a transgenic technology and cross breeding for apple.
  5.Awards
  1. Award by Northwest A&F University for excellence in teaching in 1997, 2000 and 2004.
  2. Award by the people's Government of Shaanxi Province for the progress of science and technology in 1994, 1997 and 1998.
  6.Main publications
  (1) Fengwang Ma, Lailiang Cheng. The exposed peel of apple fruit has higher xanthophyll cycle-dependent thermal dissipation and antioxidants of the ascorbate-glutathione pathway than the shaded peel. Plant Science, 2003, 165(4): 819-827
  (2) Fengwang Ma, Lailiang Cheng. Exposure of the shaded side of apple fruit to full sun leads to upregulation of both xanthophyll cycle and the ascorbate-glutathione cycle. Plant Science, 2004, 166(6):1479-1486
  (3) Lailiang Cheng, Fengwang Ma. Diurnal operation of the xanthophyll cycle and the antioxidant system in apple peel. Journal of American Society for Horticultural Science, 2004, 129(3):313-320
  (4) Ming-Jun Li, Feng-Wang Ma, Min Zhang, Fei Pu. Distribution and metabolism of ascorbic acid in apple fruits(Malus domestica Borkh cv. Gala). Plant Science, 2008, 174 (6):606-612
  (5) Xiaowei Ma, Fengwang Ma, Yinfa Mi, Yuhua Ma, Huairui Shu. Morphological and physiological responses of two contrasting Malus species to exogenous abscisic acid application. Plant Growth Regulation, 2008,56(1):77-87
  (6) Yu-Hua Ma, Feng-Wang Ma, Jun-Ke Zhang, Ming-Jun Li, Yong-Hong Wang, Dong Liang. Effects of high temperature on activities and gene expression of enzymes involved in ascorbate-glutathione cycle in apple leaves. Plant Science, 2008, 175(6):762-766
  (7) Guorong Du, Mingjun Li, Fengwang Ma, Dong Liang. Antioxidant capacity and the relationship with polyphenol and Vitamin C in Actinidia fruits. Food Chemistry, 2009, 113(2):557-562
  (8) Ru Bai, Xin Zhao, Fengwang Ma. Identification and bioassay of allelopathic substances from the root exudates of Malus prunifolia. Allelopathy Journal, 2009, 23(2):477-484
  (9) Tuanhui Bai, Cuiying Li, Fengwang Ma, Huairui Shu, Mingyu Han. Exogenous Salicylic Acid Alleviates Growth Inhibition and Oxidative Stress Induced by Hypoxia Stress in Malus robusta Rehd. Journal of Plant Growth Regulation, 2009(online)
  (10) Mingjun Li, Fengwang Ma, Peifen Shang, Min Zhang, Changming Hou, Dong Liang. Influence of light on ascorbate formation and metabolism in apple fruits. Planta, 2009,230(1):39-51
  (11) Mingjun Li, Dong Liang, Fei Pu, Fengwang Ma, Changming Hou, Tao Lu. Ascorbate levels and the activity of key enzymes in ascorbate biosynthesis and recycling in the leaves of 22 Chinese persimmon cultivars. Scientia Horticulturae, 2009, 120(2):250-256
  (12) Ru Bai, Fengwang Ma, Dong Liang, Xin Zhao. Phthalic acid induces oxidative stress and alters the activity of some antioxidant enzymes in roots of Malus prunifolia. Journal of Chemical Ecology, 2009, 35(4):488-494
  (13) Tuanhui Bai, Cuiying Li, Fengwang Ma, Fengjuan Feng, Huairui Shu. Responses of growth and antioxidant system to root-zone hypoxia stress in two Malus species. Pant and soil, 2010, 327(2):95-105
  (14) Jianmei Wei, Fengwang Ma, Shouguo Shi, Xiudong Qi, Xiangqiu Zhu, Junwei Yuan. Changes and postharvest regulation of activity and gene expression of enzymes related to cell wall degradation in ripening apple fruit. Postharvest Biology and Technology, 2010,56(2):147-154
  (15) Mingjun Li, Fengwang Ma, Chunmiao Guo, Jun Liu. Ascorbic acid formation and profiling of genes expressed in its synthesis and recycling in apple leaves of different ages. Plant Physiology and Biochemistry, 2010, 48(4): 216-224
  (16) Cuiying Li, Tuanhui Bai, Fengwang Ma, Mingyu Han. Hypoxia tolerance and adaptation of anaerobic respiration to hypoxia stress in two Malus species. Scientia Horticulturae, 2010,124(2): 274-279
  (17) Yonghong Li, Yanzi Zhang, Fengjuan Feng, Dong Liang, Lailiang Cheng, Fengwang Ma, Shouguo Shi. Overexpression of a Malus vacuolar Na+/H+ antiporter gene (MdNHX1) in apple rootstock M.26 and its influence on salt tolerance. Plant Cell, Tissue and Organ Culture, 2010, 102(3): 337-345
  (18) Shuncai Wang, Dong Liang, Shouguo Shi, Fengwang Ma, Huairui Shu, Rongchao Wang. Isolation and Characterization of a Novel Drought Responsive Gene Encoding a Glycine-rich RNA-binding Protein in Malus prunifolia (Willd.) Borkh. Plant Molecular Biology Reporter, 2010, Online
  (19) Xiaowei Ma, Fengwang Ma, Cuiying Li, Yinfa Mi, Tuanhui Bai, Huairui Shu. Biomass accumulation, allocation, and water-use efficiency in 10 Malus rootstocks under two watering regimes. Agroforestry Systems, 2010, 80(2): 283-294
  (20) Yu-Hua Ma, Feng-Wang Ma, Yong-Hong Wang, Jun-Ke Zhang. The responses of the enzymes related with ascorbate-glutathione cycle during drought stress in apple leaves. Acta Physiologiae Plantarum, 2010, Online
  (21) Mingjun Li, Fengwang Ma, Jun Liu, Juan Li. Shading the whole vines during young fruit development decreases ascorbate accumulation in kiwi. Physiologia Plantarum, 2010, 140(3):225-237
  (22) Rong Yin, Tuanhui Bai, Fengwang Ma, Xinjuan Wang, Yonghong Li, Zhiyong Yue. Physiological responses and relative tolerance by Chinese apple rootstocks to NaCl stress. Scientia Horticulturae 2010,126(1) : 247-252
  (23) Tuanhui Bai, Rong Yin, Cuiying Li, Fengwang Ma and Zhiyong Yue. Comparative Analysis of Endogenous Hormones in Leaves and Roots of Two Contrasting Malus Species in Response to Hypoxia Stress. Journal of Plant Growth Regulation, 2010, Online