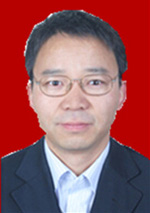 Personal Information:
  Wen Yingqiang, male, born in October 1974, Huxian,Shaanxi, Ph.D., Associate Professor, tutor for graduates. Graduated from Northwest Agricultural College with bachelor of Pomology in 1997 and worked in the same school so far. 2002, 2011 graduated from Northwest A&F University with a master degree in pomology and with a doctorate degree in Biochemistry and Molecular Biology. 11/2007~09/2010, as a visiting Ph.D. student sponsored by Chinese government to go to Professor Shunyuan Xiao's lab at the University of Maryland to study the mechanism of non-host resistance in plants.
  Research direction:
  Dr. Wen focus on the study of grape germplasm innovation and genetic improvement.
  Research interesting including: (i) the mechanism of disease resistance and drought tolerance in grape using omics tools; (ii) fruit quality formation in grape.
  Teaching Courses:
  Dr. Wen has undertaken "Horticultural plants cultivation", " Deciduous Fruits cultivation ", "Plant Breeding" and other courses for undergraduate students; " Modern Biotechnology " and "Special Topics in Horticulture" for graduate students.
  Achievements:
  Dr. Wen long term focus on the research of cloning and utilization of disease resistance genes and stress tolerance genes in Chinese wild grape. Current research in the Wen Group is supported by National Natural Science Foundation of China (Grant No. 31372022) and the Agricultural project of Shaanxi province (Grant No. 2014K02-02-03)。 He had completed one project of National Natural Science Foundation of China (Grant No. 31071772) and project of Natural Science Foundation of Shaanxi Province (Grant No. 2006C114), respectively. He derived first prize of Science and Technology award in Shaanxi Province in 2007(eight of eleven)。 Selected publications as follows:
  1.Wenming Wang, Yi Zhang, Yingqiang Wen, Robert Berkey, Xianfeng Ma, Zhiyong Pan, Dipti Bendigeri, Harlan King, Qiong Zhang, and Shunyuan Xiao. (2013) A comprehensive mutational analysis of the Arabidopsis resistance protein RPW8.2 reveals key amino acids for defense activation and protein targeting. Plant Cell, 25(10): 4242-4261.
  2.Yingqiang Wen, Xiping Wang, Shunyuan Xiao, Yuejin Wang. (2012) Ectopic expression of VpALDH2B4, a novel Aldehyde Dehydrogenase gene from Chinese wild grapevine (Vitis pseudoreticulata), enhances resistance to mildew pathogens and salt stress in Arabidopsis. Planta, 236(2): 525-39
  3.Yingqiang Wen, Wenming Wang, Jiayue Feng, Ming-Cheng Luo, Kenichi Tsuda, Fumiaki Katagiri, Gary Bauchan and Shunyuan Xiao. (2011) Identification and utilization of a Sow thistle powdery mildew as a poorly-adapted pathogen to dissect post-invasion nonhost resistance mechanisms in Arabidopsis. Journal of Experimental Botany, 62, 2117-2129
  4.Wenming Wang, Robert Berkey, Yingqiang Wen, and Shunyuan Xiao. (2010) Accurate and adequate spatiotemporal expression and localization of RPW8.2 is key to activation of resistance at the host-pathogen interface. Plant signaling & behavior, 5:8, 1002-1005
  5.Wang, Wenming, Wen, Yingqiang, Berkey, Robert, and Xiao, Shunyuan. (2009) Specific targeting of RPW8.2 to the interfacial membrane encasing the fungal haustorium renders broad-spectrum resistance to powdery mildew in Arabidopsis. Plant Cell, 21, 2898-2913
  Contact Address:
  Address: No.3 Taicheng Road, Yangling, Shaanxi Province.
  College of Horticulture, Northwest A&F University
  Zip Code: 712100
  Tel: 86-029-87082613(O) ; 86-18991298392 (cell phone)
  E-mail: Wenyq@nwsuaf.edu.cn