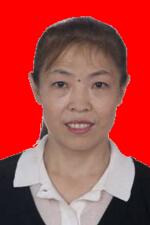 General information:Rao jing ping, female, born on July, 1957. Graduated from the college of horticulture in Northwest Agriculture University majoring in pomology on July,1982;On March,1988,got the master degree from the graduate school of Chiba University in Japan. Is now professor and PhD director in Northwest A&F University.
  Part-time job: Standing director of Persimmon section, Chinese Society for Horticultural Science; director of Agricultural Products Storage and Fresh-keeping Industry Technology Innovation & Strategic Alliance; Standing director of Shaanxi province for Horticultural Science;Specially-appointed expert of Shaanxi province agriculture expert tank
  2.Research area: The physiological traits of ripeness and senescence and control technical on postharvest fruits.
  3.Teaching:《 Physiology of Postharvest Fruits>> for B.A. students;《 Physiology of Horticulture Postharvest Science >> and 《Marketing of Horticulture Products>> for M.S. students;《Storage and Transport of Horticulture Products》 for B.A. students which was honored with"Excellent Course" in Shaanxi province.
  4.Academic achievements:published 162 research papers; wrote 5 teaching materials and books; won 3 state invention patent s; Wrote 《Storage and Transport of Fruits and Vegetables>> which won the second prize for excellent sci-tech book conferred by the publishers association of China;Wrote 《Storage and Fresh-keeping of Vegeables》 which was honored with"The best sci-tech readings for Chinese rural youth" conferred by Central Committee of the Communist Youth League and General Administration of Press and Publication of the China.
  5. Publications in recent years
  (1)Zhang Z K, Huber D J, Rao,? J P. Short-term hypoxic hypobaria transiently decreases internal ethylene levels and increases sensitivity of tomato fruit to subsequent 1-methylcyclopropene treatments. Postharvest Biol Technol, 2010,56: 131~137
  (2)Zhengke Zhang and Yu Zhang,Jingping Rao,?. Changes in Prooxidant and Antioxidant Enzymes and Reduction of Chilling Injury Symptoms during Low-temperature Storage of 'Fuyu' Persimmon Treated with 1-Methylcyclopropene. Hort Science ,2010,45(11):1713-1718.
  (3)Zhengke Zhang,Runshan Fu,Donald J. Huber,Jingping Rao,?, Xiaoxiao Chang,Meijiao Hu,Yu Zhang, Nina Jiang. Expression of Expansin Gene(CDK-Exp3) and Its Modulationby Exogenous Gibberellic Acid During Ripening and Softening of Persimmon Fruit. Hort Science ,2012,47(3):378-381
  (4)Qinggang Zhu , Zhengke Zhang , Donald J. Huber , Jingyi Lv , Yali Hou ,Kanghua Song , Jingping Rao,?. Identification of xyloglucan endotransglucosylase/hydrolase genes (XTHs) and their expression in persimmon fruit as influenced by 1-methylcyclopropene and gibberellic acid during storage at ambient temperature. Food Chemistry,2013,138 :471-477
  (5)Xiaoqing Donga,b, Donald J. Huberb,?, Jingping Rao,??, James H. Leeb. Rapid ingress of gaseous 1-MCP and acute suppression of ripeningfollowing short-term application to midclimacteric tomato underhypobaria. Postharvest Biology and Technology. 2013,86:285-290
  (6) Qingzhen Yang, Zhengke Zhang, Jingping Rao,? Yuping Wang,Zhenying Sun,Qiushi Ma and Xiaoqing Dong. Low-temperature conditioning induces chilling tolerance in 'Hayward' kiwifruit by enhancing antioxidant enzyme activity and regulating en-dogenous hormones levels. Journal of the Science of Food and Agriculture.,2013, 93(15): 3691-3699
  (7)Jingyi Lv, Jingping Rao?, Yanmin Zhu,??, Xiaoxiao Chang, Yali Hou, Qinggang Zhu. Cloning and expression of lipoxygenase genes and enzyme activity inripening persimmon fruit in response to GA and ABA treatments. Postharvest Biology and Technology 92 (2014) 54-61
  (8)Xiaoxiao Chang, Linda Donnelly, Daoyang Sun, Jingping Rao*, Michael S. Reid*, Cai-Zhong Jiang*. A Petunia Homeodomain-Leucine Zipper Protein, PhHDZip,
  Plays an Important Role in Flower Senescence. PLOS ONE,2014 ,9( 2 ) e88320
  (9)Qiushi Ma, Jiangtao Suo, Donald J. Huberb, Xiaoqing Dong, Ye Han,Zhengke Zhang, Jingping Rao,?,. Effect of hot water treatments on chilling injury and expression of anew C-repeat binding factor (CBF) in 'Hongyang' kiwifruit during lowtemperature storage. Postharvest Biology and Technology 97 (2014) 102-110
  (10) Jingyi Lv ?Jingping Rao? ? Franklin Johnson ?Sungbong Shin ? Yanmin Zhu. Genome-wide identification of jasmonate biosynthetic genes and characterization of their expression profiles during apple (Malus 3 domestica) fruit maturation. Plant Growth Regul,DOI10.1007/s10725-014-9958-0
  6.Contact infotmation:
  TEL:029-87082613
  E-mail:dqr0723@163.com