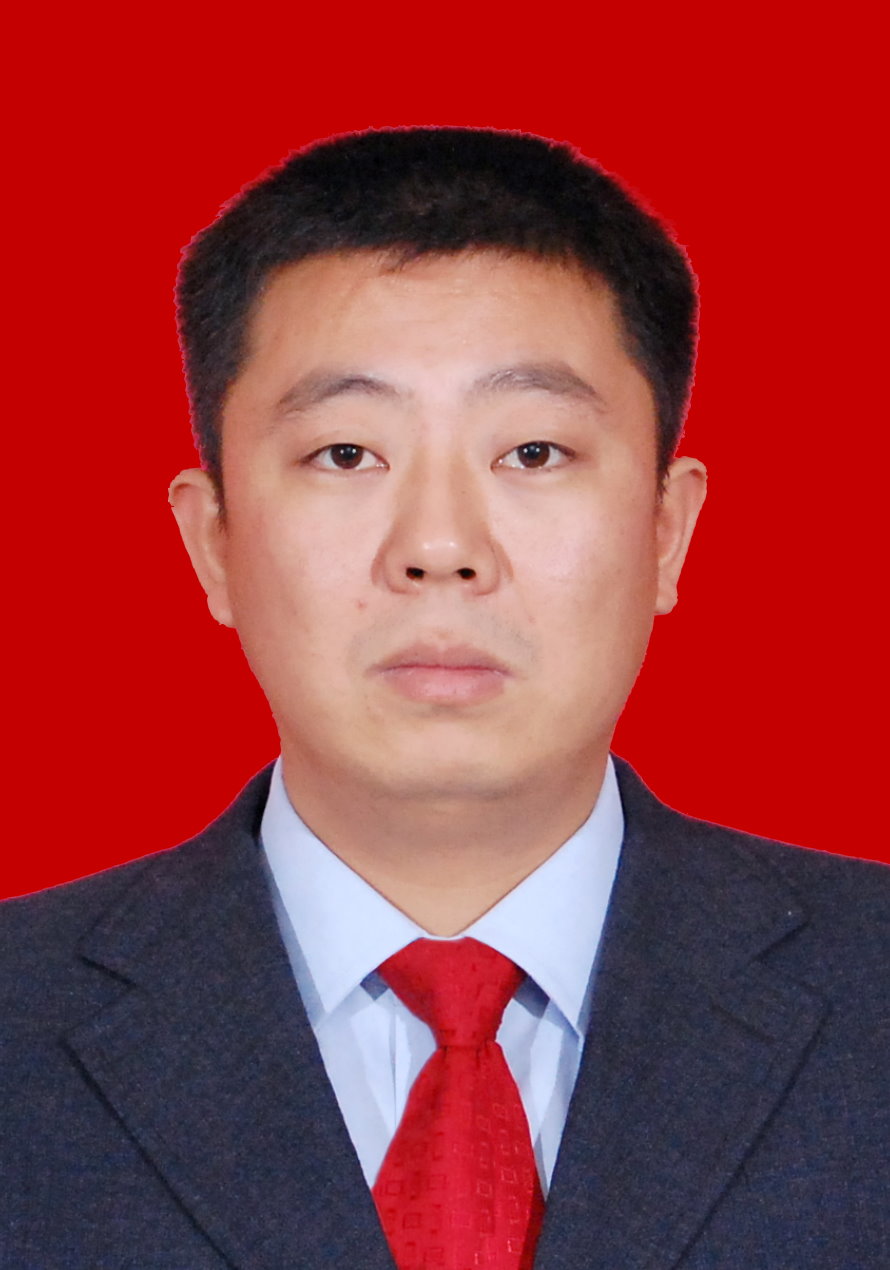 Dr. Prof. Li Pengmin
  College of Horticulture
  Northwest A&F University
  Yangling, Shaanxi, 712100
  China
  E-mail: Lipm@nwsuaf.edu.cn
  EDUCATION
  Ph.D. 2006 Plant Physiology, Shandong Agricultural University, PRC
  B.S. 2002 Agronomy, Shandong Agricultural University, PRC
  PROFESSIONAL EXPERIENCE
  April 2010-present. Professor, College of Horticulture, Northwest A&F University, PRC. Worked on fruit stress physiology, and primary/secondary metabolism.
  April 2007-March 2010. Postdoctoral Associate, Department of Horticulture, Cornell University, USA. Worked on fruit peel stress physiology, and primary and secondary metabolism of fruit and leaves.
  September 2002 - December 2006, MS/Ph.D, State Key Lab of Crop Biology, College of Life Sciences, Shandong Agricultural University, PRC. Worked on photosynthesis and plant stress physiology.
  RESEARCH INTERESTS
  Anthocyanin metabolism and function in fruits
  PUBLICATIONS
  Zhang J, Niu J, Duan Y, Zhang M, Liu J, Li P*, Ma F (2014) Photoprotection mechanism in the 'Fuji' apple peel at different levels of photooxidative sunburn. Physiologia Plantarum, doi: 10.1111/ppl.12272
  Zhang J, Chen C, Zhang D, Li H, Li P*, Ma F (2014) Reactive oxygen species produced via plasma membrane NADPH oxidase regulate anthocyanin synthesis in apple peel. <http://yyxy.nwsuaf.edu.cn/www.ncbi.nlm.nih.gov/pubmed/25000919>Planta, 240, 1023-1035.
  Gao J, Li P*, Ma F, Goltsev V (2014) Photosynthetic performance during leaf expansion in Malus micromalus probed by chlorophyll a fluorescence and modulated 820 nm reflection. Journal of Photochemistry & Photobiology, B: Biology. 137, 144-150.
  Bi X, Zhang J, Chen C, Zhang D, Li P*, Ma F (2014) Anthocyanin contributes more to hydrogen peroxide scavenging than other phenolics in apple peel. Food Chemistry, 152, 205-209.
  Li P, Zhang Y, Einhorn TC, Cheng L (2014) Comparison of phenolic metabolism and primary metabolism between green 'Anjou'pear and its bud mutation, red 'Anjou'。 Physiologia Plantarum, 150, 339-354.
  Sun S, Xin L, Gao H, Wang J, Li P* (2014) Response of phenolic compounds in 'Golden Delicious' and 'Red Delicious' apples peel to fruit bagging and subsequent sunlight re-exposure. Scientia Horticulturae, 168, 161-167.
  Fan X, Zhang Z, Gao H, Yang C, Liu M, Li Y, Li P. (2014) Photoinhibition-like damage to the photosynthetic apparatus in plant leaves induced by submergence treatment in the dark. PLoS One, 9, e89067.
  Chen C, Li H, Zhang D, Li P*, Ma F (2013) The role of anthocyanin in photoprotection and its relationship with the xanthophyll cycle and the antioxidant system in apple peel depends on the light conditions. Physiologia Plantarum, 149, 354-366.
  Li P, Ma F, Cheng L (2013) Primary and secondary metabolism in the sun-exposed peel and the shaded peel of apple fruit. Physiologia Plantarum, 148, 9-24.
  Chen C, Zhang D, Li P*, Ma F (2012) Partitioning of absorbed light energy differed between the sun-exposed side and the shaded side of apple fruits under high light conditions. Plant Physiology and Biochemistry, 60, 12-17.
  Chen C, Zhang D, Wang Y, Li P*, Ma F (2012) Effects of fruit bagging on the contents of phenolic compounds in the peel and flesh of 'Golden Delicious', 'Red Delicious', and 'Royal Gala'apples. Scientia Horticulturae, 142: 68-73.
  Li PM, Ma FW (2012) Different effects of light irradiation on the photosynthetic electron transport chain during apple tree leaf dehydration. Plant Physiology and Biochemistry, 55: 16-22.
  Li PM, Du GR, Ma FW (2011) Phenolics concentration and antioxidant capacity of different fruit tissues of astringent versus non-astringent persimmons. Scientia Horticulturae, 129: 710-714.
  Zhang Y, Li P, Cheng L (2010) Developmental changes of carbohydrates, organic acids, amino acids, and phenolic compounds in 'Honeycrisp'apple flesh. Food Chemistry, 123: 1013-1018.
  Li P, Cheng L (2009) The elevated anthocyanin level in the shaded peel of 'Anjou'pear enhances its tolerance to high temperature under high light. Plant Science, 177: 418-426.
  Li P, Cheng L, Gao HY, Jiang CD, Peng T (2009) Heterogeneous behavior of PSII in soybean (Glycine max) leaves with identical PSII photochemistry efficiency under different high temperature treatments. Journal of Plant Physiology, 166: 1607-1615.
  Li PM, Cheng L, Peng T, Gao HY (2009) CO2 assimilation, chlorophyll fluorescence in green and red Berberis thunbergii leaves measured with different quality irradiation. Photosynthetica, 47: 11-18.
  Chen LS, Li P (co-first author), Cheng L (2009) Comparison of thermotolerance of sun-exposed peel and shaded peel of 'Fuji'apple. Environmental and Experimental Botany, 66: 110-116.
  Li P, Castagnoli S, Cheng L (2008) Red 'Anjou'pear has a higher photoprotective capacity than green 'Anjou'。 Physiologia Plantarum, 134: 486-498.
  Li P, Cheng L (2008) The shaded side of apple fruit becomes more sensitive to high light damage with fruit development. Physiologia Plantarum, 134: 282-292.
  Chen LS, Li P (co-first author), Cheng L (2008) Effects of high temperature coupled with high light on the balance between photooxidation and photoprotection in the sun-exposed peel of apple. Planta, 228: 745-756.
  Chen HX, Li PM (co-first author), Gao HY (2007) Alleviation of photoinhibition by calcium supplement in salt-treated Rumex leaves. Physiologia Plantarum, 129: 386-396.
  Li PM, Cai RG, Gao HY, Peng T, Wang ZL (2007) Partitioning of excitation energy in two wheat cultivars with different grain protein contents grown under three nitrogen applications in the field. Physiologia Plantarum, 129: 822-829.
  Li PM, Fang P, Wang WB, Gao HY, Peng T (2007) The higher resistance to chilling stress in adaxial side of Rumex leaves is accompanied with higher photochemical and non-photochemical quenching. Photosynthetica, 45: 496-502.
  Jiang CD, Li PM, Gao HY, Zou Q, Jiang GM, Li LH (2005) Enhanced photoprotection at the early stages of leaf expansion in field-grown soybean plants. Plant Science, 168: 911-919.