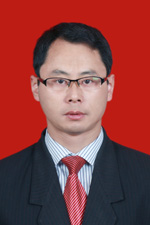 General information
  First name: Haijun
  Family name: Gong
  Gender: Male
  Place of birth: Dongtai, Jiangsu
  Title: Professor in Vegetable Science
  Education and working experience
  2010.09- Professor, College of Horticulture, Northwest A&F University
  2007.07-2010.07: Postdoc at CSIRO, Australia
  2006.03-2008.01: Postdoc at Zhejiang University, China
  2004.12-2005.12: Visiting Research Fellow at University of Sussex, UK
  2004.06: PhD in Botany, Lanzhou University, China
  2. Research interests
  1) Physiological and molecular basis of plants' adaptation to abiotic stresses;
  2) Mechanisms of silicon-mediated tolerance to environmental stresses in plants
  3. Courses
  Soilless Cultivation, Introduction to Horticultural Science, Scientific Paper Writing
  4. Main research achievements
  Uncovering partial mechanisms for silicon-mediated stress-tolerance in plants, mechanism of plants adaptation to gradual environmental stresses, exclusion mechanism of chloride in grapevine.
  5.Recent publications
  Guo J, Wu JW, Zhang TT, Gong HJ. Over-expression of SlCycA3 gene in Arabidopsis accelerated the cycle cycle transition. Funct Plant Biol, 2014, 41: 659-670.
  Gong HJ, Blackmore D, Clingeleffer P, Sykes S, Walker R. Variation for potassium and sodium accumulation in a family from a cross between grapevine rootstocks K 51-40 and 140 Ruggeri. Vitis, 2014, 53: 65-72.
  Zhu YX, Gong HJ. Beneficial effects of silicon on salt and drought tolerance in plants. Agron Sustain Dev, 2014, 34: 455-472.
  Shi Y, Zhang Y, Yao HJ, Wu JW, Sun H, Gong HJ. Silicon improves seed germination and alleviates oxidative stress of bud seedlings in tomato under water deficit stress. Plant Physiol Biochem, 2014, 78: 27-36
  Wu JW, Shi Y, Zhu YX, Wang YC, Gong HJ. 2013. Mechanisms of enhanced heavy metal tolerance in plants by silicon. Pedosphere, 23: 815-825.
  Shi Y, Wang YC, Flowers TJ, Gong HJ. Silicon decreases chloride transport in rice (Oryza sativa L.) in saline conditions. J Plant Physiol, 2013, 170: 847-853.
  Gong H, Chen K. The regulatory role of silicon on water relations, photosynthetic gas exchange, and carboxylation activities of wheat leaves in field drought conditions. Acta Physiol Plant, 2012, 34: 1589-1594.
  Ming DF, Pei ZF, Naeem MS, Gong HJ, Zhou WJ. Silicon alleviates PEG-induced water-deficit stress in upland rice seedlings by enhancing osmotic adjustment. Journal of Agronomy and Crop Science, 2012, 198: 14-26.
  Gong H, Blackmore D, Clingeleffer P, Sykes S, Jha D, Tester M, Walker R. Contrast in chloride exclusion between two grapevine genotypes and its variation in their hybrid progeny. J Exp Bot, 2011, 62: 989-999.
  6. Contact
  Address: College of Horticulture, Northwest A&F university, 3 Taicheng Road, Yangling 712100, Shaanxi, China
  Tel: +86-29-87082613
  Fax: +86-29-87082613
 E-mail: gongnavy@163.com <mailto:gongnavy@163.com>