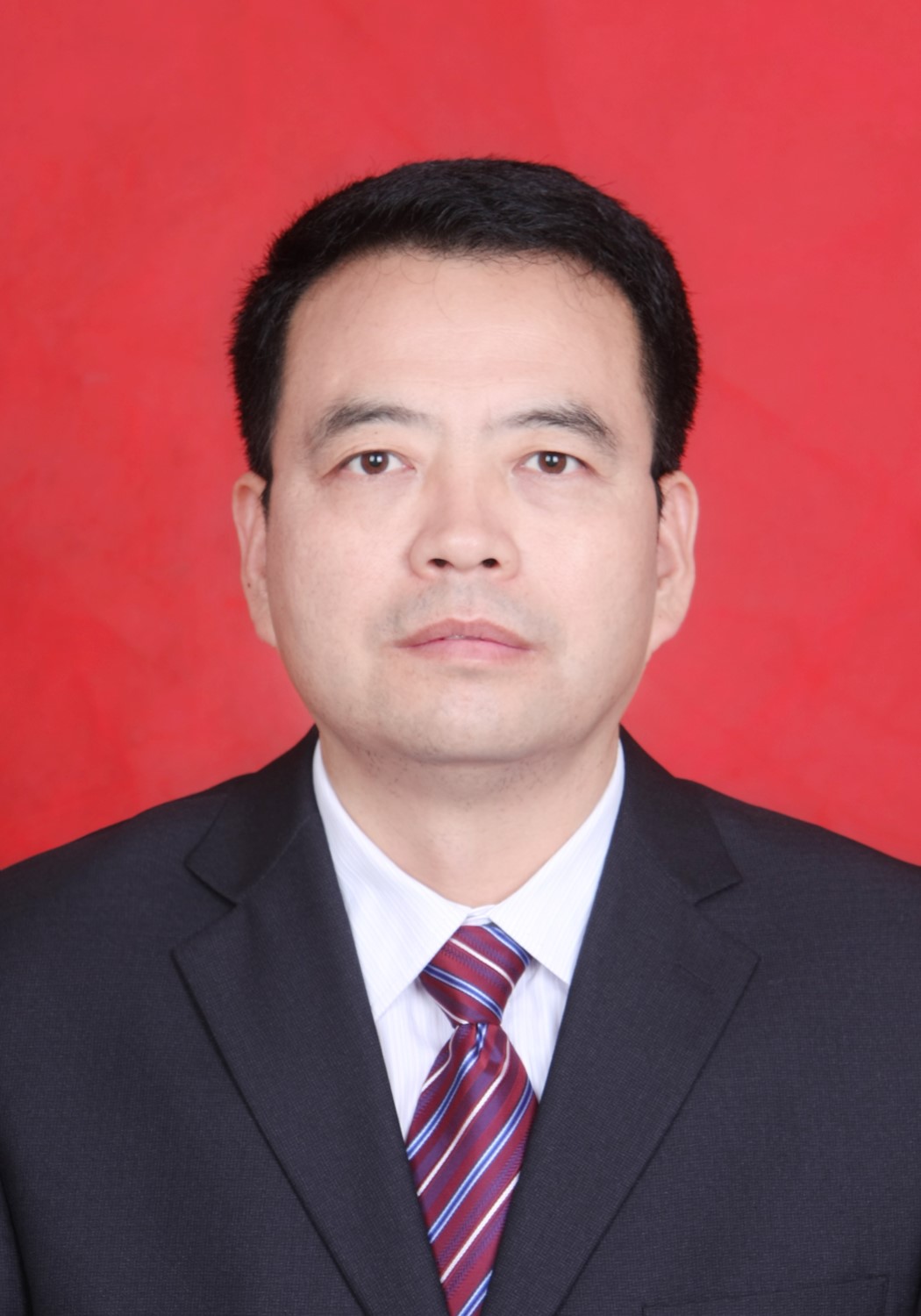 Prof. Xiaofeng Wang
  State Key Laboratory of Crop Stress Biology in Arid Areas
  College of Horticulture
  Northwest A&F University
  Yangling, Shaanxi, 712100
  P. R. China
  E-mail: wangxff99@nwsuaf.edu.cn
  Education
  07/1999 Ph.D., Plant Molecular Biology and Vegetable Physiology, Dissertation topic: Studies on genetic engineering of salt tolerance in Brassica Oleracea Var. Capitata and B. Napus.
  07/1993 M.S., Crop Genetics and Breeding, Thesis: Genetic research of quantitative traits on oyster mushroom (Pleurotus Ostreatus).
  07/1990 B.S., Horticulture,
  All above degrees were earned in Northwestern University of Agriculture, P. R. China.
  Professional Experience
  2010--present Professor, Northwest A & F University, Shaanxi, P. R. China
  2007--2010 Research Associate, North Carolina State University, NC, USA.
  2002--2007 Post doctor, North Carolina State University, NC, USA.
  2000--2002 Post doctor, Agricultural Research Organization of Israel (Volcani Center) and Weizmann Institute of Science, Israel
  1999-2000 Associate Professor, Northwestern University of Agriculture, P. R. China
  1993-1999 Assistant Professor, Northwestern University of Agriculture, P. R. China
  Academic Interests
  Brassinosteroids (BRs) are plant steroid hormones that regulate a wide range of developmental and physiological processes. I am interested in the signal transduction pathways through which BRs regulate plant growth and development. To gain a comprehensive understanding of the molecular mechanism of BRs signal transduction pathways and to provide inter-disciplinary training to students, a wide spectrum of approaches, including plant tissue culture, genetic transformation, gene clones, molecular genetics, biochemistry, proteomics, and cell biology, have been applied. Furthermore, a large effort has been dedicated to molecular breedings of horticultural crops with the latest discoveries in molecular mechanism of BRs signal transduction pathway.
  Courses Offered
  The main courses have been taught: <Biotechnology of Horticulture Plants>, <The Basic Principle of Scientific Research>, < Cultivation Science of Vegetables>, < Cultivation Science of Edible fungi>, <Seminar of Fresh undergraduates >, < General Vegetable Gardening >, <Advance in Vegetable Science> et al.
  Honors and Awards
  Honored with 'Hundred of Excellent Experts in Shaanxi Province"
  Selected Publications
  1) Imkampe J, Halter T, Huang S, Schulze S, Mazzotta S, Schmidt N, Manstretta R, Postel S, Wierzba M, Yang Y2, vanDongen WM, Stahl M, Zipfel C, Goshe MB, Clouse S, de Vries SC, Tax F, Wang X*, Kemmerling B* .(2017) The Arabidopsis Leucine-rich Repeat Receptor Kinase BIR3 Negatively Regulates BAK1 Receptor Complex Formation and Stabilizes BAK1. Plant Cell. Aug 25. pii: tpc.00376.2017. doi: 10.1105/tpc.17.00376. [Epub ahead of print]
  2) Shuhua Huang , Shuming Nie , Shufen Wang , Jianwei Liu , Yanfeng Zhang , Xiaofeng Wang*. SlBIR3 (2017) Negatively Regulates PAMP Responses and Cell Death in Tomato. International Journal of Molecular Sciences. 2017 Sep 13;18(9). pii: E1966. doi: 10.3390/ijms18091966.
  3) Shuming Nie , Shuhua Huang , Shufen Wang , Dandan Cheng , Jianwei Liu , Siqi Lv , Qi Li , Xiaofeng Wang *. Enhancing Brassinosteroid Signaling via Overexpression of Tomato (Solanum lycopersicum) SlBRI1 Improves Major Agronomic Traits. Front Plant Sci. 2017 Aug 10;8:1386. doi: 10.3389/fpls.2017.01386. eCollection 2017.
  4) Cheng Li, Shan Zhang, Xiaofeng Wang*. (2017) Novel Signaling Interface Constituted with Membrane Receptor-Like Kinases Emerged from the Study of Interaction and Transphosphorylation of BRI1 and BAK1. Current Topics in Medicinal Chemistry.17(21):2393-2400. doi: 10.2174/1568026617666170414144145
  5) Qiannan Wang, Shufen Wang, Sufu Gan, Xin Wang, Jianwei Liu, Xiaofeng Wang*. (2016) Role of Specific Phosphorylation Sites of Arabidopsis Brassinosteroid-Insensitive 1 Receptor Kinase in Plant Growth and Development. Journal of Plant Growth Regulation. 35(3): 755-769 . DOI 10.1007/s00344-016-9580-7
  6) Xin Wang, Dongli Gao, Jinjing Sun, Min Liu, YaoYao Lun, Jianshu Zheng, Shenhao Wang, Qingzhi Cui, Xiaofeng Wang*, Sanwen Huang*. (2016) An exon skipping in a SEPALLATA-Like gene is associated with perturbed floral and fruits development in cucumber. Journal of Integrative Plant Biology. doi: 10.1111/jipb.12472.
  7) Shan Zhang, Cheng Li, Qi Li, Qian Nan Wang, Shu Hua Huang, Yan Feng Zhang and Xiao Feng Wang*. (2015) Functional divergence of BAK1 Genes from Brassica rapa in regulating plant architecture. Genetics and Molecular Research. 14 (4): 14587-14596
  8) Mitra SK, Chen R, Dhandayham M, Wang X, Blackburn RK, Kota U,Goshe MB, Schwarts D, Huber SC, Clouse SD*. (2015) An autophosphorylation site database for leucine-rich repeat receptor-like kinases in Arabidopsis thaliana. Plant Journal:82(6):1042-60.
  9) Vikramjit S. Bajwa, Xiaofeng Wang, R. Kevin Blackburn, Michael B. Goshe, Srijeet K. Mitra, Elisabeth L. Williams, Gerard J. Bishop, Sergei Krasnyanski, George Allen, Steven C. Huber, and Steven D. Clouse*. (2013) Identification and Functional Analysis of Tomato BRI1 and BAK1 Receptor Kinase Phosphorylation Sites. Plant Physiology: 163 (1): 30-42.
  10) Man-Ho Oh, Xiaofeng Wang, Steven D. Clouse, and Steven C. Huber*.(2012) Deactivation of the Arabidopsis BRI1 receptor kinase by autophosphorylation within the glycine-rich loop involved in ATP binding. Proc Natl Acad Sci U S A, 109(1):327-332.
  11) Man-Ho Oh, Xiaofeng Wang, Uma Kota, Michael B. Goshe, Steven D. Clouse, and Steven C. Huber*. (2009) Tyrosine phosphorylation of the BRI1 receptor kinase emerges as a component of Brassinosteroid signaling in Arabidopsis. Proc Natl Acad Sci U S A, 106 (2):658-663
  12) Xiaofeng Wang, Uma Kota, Kai He, Kevin Blackburn, Jia Li, Michael B. Goshe, Steven C. Huber, Steven D. Clouse*. (2008) Sequential transphosphorylation of the BRI1/BAK1 receptor kinase complex impacts early events in Brassinosteroid signaling. Developmental Cell, 15(2):220-235
  13) Xiaofeng Wang, Michael B. Goshe, Erik J. Soderblom, Brett S. Phinney, Jason A. Kuchar, Jia Li, Tadao Asami, Shigeo Yoshida, Steven C. Huber, Steven D. Clouse*. (2005) Identification and Functional Analysis of in vivo Phosphorylation Sites of the Arabidopsis BRASSINOSTEROID INSENSITIVE 1 Receptor Kinase. The Plant Cell, 17: 1685-1170
  14) Lian-Hai Fu, Xiao-Feng Wang, Yoram Eyal, Gozal Ben-Hayyim*, et al.(2002) A selenoprotein in the plant kingdom: mass spectrometry confirms that an opal codon (UGA) encodes selenocysteine in Chamydomonas reinhadtii glutathion peroxidase. J. Biol. Chem., 277(29):25983-25991
  Contact information
  Address: College of Horticulture, Northwest A&F University, #3 Taicheng Road, Yangling, Shaanxi 712100, P. R. China
  Email: wangxff99@nwsuaf.edu.cn; wangxf9993@yahoo.com