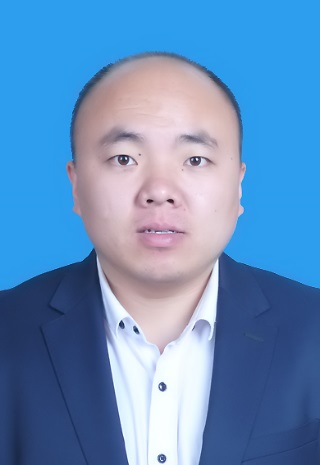 1. 基本信息
  马百全,男,汉族,1987年4月生,山东单县人。博士,讲师,2010年7月本科毕业于黑龙江大学生命科学学院生物技术专业,2010-2016年中国科学院武汉植物园攻读硕士、博士学位,2016年7月毕业,获植物学博士学位,并与同年进入西北农林科技大学园艺学院任教。
  2. 研究方向
  从事苹果果实品质生物学研究,主要集中于苹果有机酸积累的分子遗传学调控。
  3. 开设课程
  承担本科生《园艺植物栽培学概论》课程
  4. 主要学术成果
  (1)主持项目情况
  国家自然科学基金青年项目,25万,主持。
  中国博士后科学基金第61批面上资助,5万,主持。
  中央高校基本科研业务费,6万,主持。
  西北农林科技大学博士科研启动费,20万,主持。
  (2)主要学术论文
  1. Ma Baiquan#, Yuan Yangyang#, Gao Meng, Qi Tonghui, Li Mingjun* and Ma Fengwang*. Genome-Wide Identification, Molecular Evolution, and Expression Divergence of Aluminum-Activated Malate Transporters in Apples. Int. J. Mol. Sci. 2018. 19 (9): 2807.
  2. Ma Baiquan#, Liao Liao#, Fang Ting, Peng Qian, Ogutu Collins, Zhou Hui, Ma Fengwang, Han Yuepeng*. A Ma10 gene encoding P-type ATPase is involved in fruit organic acid accumulation in apple. Plant Biotechnol. J. 2018. doi: 10.1111/pbi.13007
  3. Ma Baiquan, Liao Liao, Peng Qian, Fang Ting, Zhou Hui, Korban Schuylar S, Han Yuepeng*. Reduced representation genome sequencing reveals patterns of genetic diversity and selection in apple. J Integr Plant Biol , 2017. 59:190-204
  4. Ma Baiquan, Zhao Shuang, Wu Benhong, Wang Dongmei, Peng Qian, Owiti Albert, Fang Ting, Liao Liao, Ogutu Collins, Korban Schuylar S, Li Shaohua, Han Yuepeng*. Construction of a high density linkage map and its application in the identification of QTLs for soluble sugar and organic acid components in apple. Tree Genet Genomes , 2016. 12:1
  5. Ma Baiquan, Liao Liao, Zheng Hongyu, Chen Jie, Wu Benhong, Ogutu Collins, Li Shaohua, Korban Schuylar S, Han Yuepeng*. Genes Encoding Aluminum-Activated Malate Transporter II and their Association with Fruit Acidity in Apple. Plant Genome , 2015. 8: doi: 10.3835.
  6. Ma Baiquan, Chen Jie, Zheng Hongyu, Fang Ting, Ogutu Collins, Li Shaohua, Han Yuepeng*, Wu Benhong*. Comparative assessment of sugar and malic acid composition in cultivated and wild apples. Food Chem , 2015.172:86-91
  7. Zhang Qiong#, Ma Baiquan#, Li Hui, Chang Yuansheng, Han Yuanyuan, Li Jing, Wei Guochao, Zhao Shuang, Khan Muhammad Awais, Zhou Ying, Gu Chao, Zhang Xinzhong, Han Zhenhai, Korban Schuyler S, Li Shaohua, Han Yuepeng*. Identification, characterization, and utilization of genome-wide simple sequence repeats to identify a QTL for acidity in apple. BMC Genomics , 2012. 13: 537
  8. Wang Wei, Zhou Hui, Ma Baiquan, Owiti Albert, Korban Schuyler S., Han Yuepeng*. Divergent Evolutionary Pattern of Sugar Transporter Genes is Associated with the Difference in Sugar Accumulation between Grasses and Eudicots. Sci Rep . 2016. 6: 29153
  9. Ogutu Collins, Fang Ting, Lu Yan, Wang Lu, Huang Lifang, Wang Xiaoyang, Ma Baiquan, Deng Xianbao, Owiti Albert, Nyende Aggrey, Han Yuepeng*. Characterization and utilization of microsatellites in the Coffea canephora genome to assess genetic association between wild species in Kenya and cultivated coffee. Tree Genet Genomes , 2016. 12:54
  10.Gu Chao, Wang Lu, Wang Wei, Zhou Hui, Ma Baiquan, Zheng Hongyu, Fang Ting, Ogutu Collins, Vimolmangkang Sornkanok, Han Yuepeng*. Copy number variation of a gene cluster encoding endopolygalacturonase mediates flesh texture and stone adhesion in peach. J Exp Bot , 2016, 67:1993-2005
  11. Liao Liao, Fang Ting, Ma Baiquan, Deng Xianbao, Zhao Li, Han Yuepeng*. Assessment of calcium and zinc accumulation in cultivated and wild apples. J Sci Food Agr , 2017. doi: 10.1002/jsfa.8289
  (3)专利
  控制苹果果肉有机酸含量的苹果酸转运体基因及其应用。韩月彭,马百全,王鲁,谷超。专利号:ZL201510061891.6
  5. 联系方式
  通讯地址:陕西杨凌邰城路3号西北农林科技大学园艺学院309
  邮编:712100
  Email:bqma87@nwsuaf.edu.cn