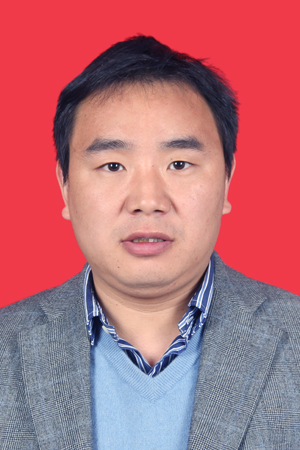 1. 基本信息
  李明军,男,1981年3月生,甘肃泾川人,博士,副教授,博士生导师。于2004年7月西北农林科技大学园艺学专业本科毕业,获学士学位。于2009年6月西北农林科技大学园艺植物种质资源学专业博士毕业,获博士学位。博士论文获得'陕西省优秀博士论文','全国优秀博士论文提名奖'。2010年3月至2012年3月在美国康奈尔大学园艺系从事博士后研究工作。2012年5月到西北农林科技大学园艺学院工作。2012年获批教育部新世纪人才支持计划,2014年获批陕西省青年科技新星,2015年获得'陕西省青年科技标兵'称号。
  2.研究方向
  主要从事苹果和猕猴桃果实品质生物学的研究。主要研究内容包括:
  (1)糖在苹果、猕猴桃抗逆中的作用;
  (2)苹果糖酸品质分子调控机理及遗传改良;
  (3)果实Vc含量的分子调控与改良;
  3. 开设课程
  承担本科生《园艺植物栽培学总论》、《果树栽培学总论》、《落叶果树栽培学》等课程教学工作;合作承担研究生《园艺植物生理生态》等课程教学工作。
  4.承担的在研科研项目
  主持在研国家自然科学基金面面上项目2项,国家重点研发专项项目1项等。
  5.发表的主要学术论文
  Chen C, Yuan Y, Zhang C, Li H, Ma F, Li M*. Sucrose phloem unloading follows an apoplastic pathway with high sucrose synthase in actinidia fruit. Plant Science, 2017,255, 40-50.
  Li M*., D. Li, F. Feng, S. Zhang, F. Ma and L. Cheng*. Proteomic analysis reveals dynamic regulation of fruit development and sugar and acid accumulation in apple. Journal of Experimental Botany 2016, 67: 5145-5157
  Zhou, S., Li, M.(并列第一) Guan, Q., Liu, F., Sheng, Z., & Wei, C., Yin L, Ma F. Physiological and proteome analysis suggest critical roles for the photosynthetic system for high water-use efficiency under drought stress in malus. Plant Science, 2015, 236, 44-60.
  Wei X, Liu F, Chen C, Ma F*, Li M*. The Malus domestica sugar transporter gene family: identifications based on genome and expression profiling related to the accumulation of fruit sugars,Front. Plant Sci. 2014, 5:569.
  Feng, F, Li M(并列第一), Ma F*, Cheng L*The effects of bagging and debagging on external fruit quality,metabolites, and the expression of anthocyanin biosynthetic genes in'Jonagold' apple (Malus domestica Borkh.), Scientia Horticulturae, 2014,165:123-131
  Li J, Liang D, Li M*, Ma F* Light and abiotic stresses regulate the expression of GDP-l-galactose phosphorylase and levels of ascorbic acid in two kiwifruit genotypes via light-responsive and stress-inducible cis-elements in their promoters,Planta, 2013,238(3):535-47
  Feng, F., M. Li(并列第一), F. Ma* and L. Cheng*. Phenylpropanoid metabolites and expression of key genes involved in anthocyanin biosynthesis in the shaded peel of apple fruit in response to sun exposure. Plant Physiology and Biochemistry 2013,69: 54-61
  Li J,Li M(并列第一), Liang D, Ma F*.Expression patterns and promoter characteristics of the gene encoding Actinidia deliciosa L-galactose-1-phosphate phosphatase involved in the response to light. Molecular Biology Reports, 2013, 40:1473-1485,
  Li M, Feng F, Cheng L*. Expression patterns of genes involved in sugar metabolism and accumulation during apple fruit development. PLoS ONE, 2012. DOI:10.1371/journal.pone.0033055 (IF = 4.411)
  Li M, Chen X, Wang P, Ma F*. Ascorbic Acid Accumulation and Expression of Genes Involved in Its Biosynthesis and Recycling in Developing Apple Fruit. JASHS, 2011,136:231-238(IF = 0.905)
  Li M, Ma F*, Liang D, Li J, Wang Y. Ascorbate Biosynthesis during Early Fruit Development Is the Main Reason for Its Accumulation in Kiwi. PLoS ONE,2010, 5(12): e14281(IF = 4.411)
  Li M, Ma F*, Liu J, Li J. Shading the whole vines during young fruit development decreases ascorbate accumulation in kiwi. Physiologia Plantarum, 2010, 140: 225-237.(IF = 3.067)
  Li M, Ma F*, Guo C, Liu J. Ascorbic acid formation and profiling of genes expressed in its synthesis and recycling in apple leaves of different ages. Plant Physiol. Biochem, 2010, 48(4): 216-224 (IF = 2.402)
  Li M, Ma F*, Shang P, Zhang M, Hou C, Laing D. Influence of light on ascorbate formation and metabolism in apple fruits. Planta, 2009, 230(1):39-51(IF = 3.098)
  Du G, Li M, Ma F*, Liang D. Antioxidant capacity and the relationship with polyphenol and Vitamin C in Actinidia fruits. Food Chemistry, 2009, 113 (2)15 :557-562 (并列第一)(IF = 3.458)
  Li M, Liang D, Ma F*, Pu F, Zhang M, Lu T. Ascorbate levels and the activity of key enzymes in ascorbate biosynthesis and recycling in the leaves of 22 Chinese persimmon cultivars. Scientia Horticulturae. 2009, 120(2):250-256(IF = 1.045)
  Li M, Ma F*, Zhang M, Pu F Distribution and metabolism of ascorbic acid in apple fruits (Malus domestica Borkh cv. Gala.). Plant Sci, 2008, 174(6):606-612(IF = 2.481)
  6. 联系方式
  通讯地址:陕西杨凌邰城路3号 西北农林科技大学园艺学院
  邮编:712100
  联系电话:029- 87082613 & 029-87082077
  Email: limingjun@nwsuaf.edu.cn