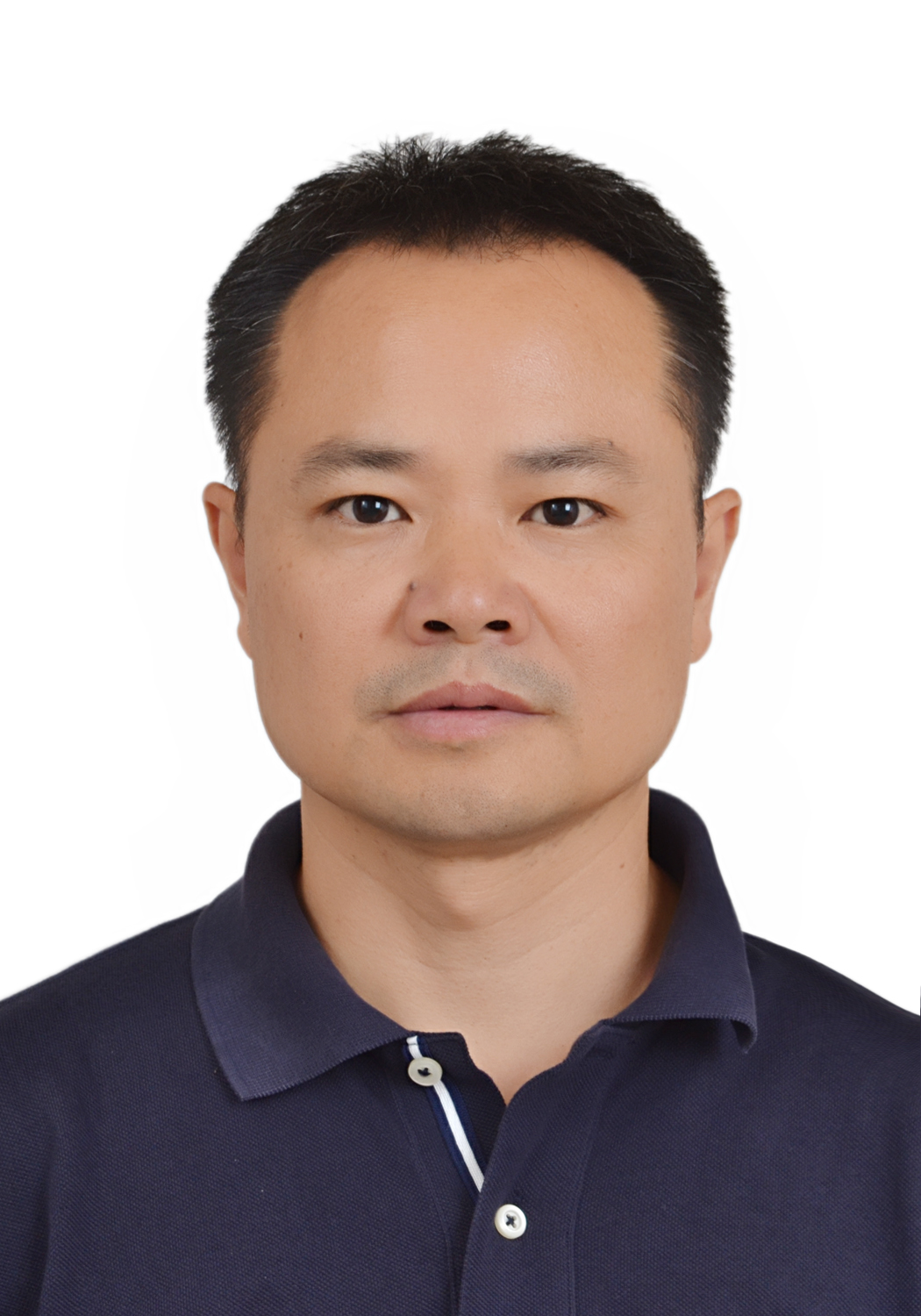 1.基本信息
  (1) 个人简况
  徐炎,男,汉族,中共党员,西北农林科技大学果树学教授;博士研究生导师;现任果树系主任。2010年入选教育部"新世纪优秀人才支持计划"。
  (2) 教育经历
  ⑴ 1991.9-1995.7:河南科技学院园艺系园艺专业学习,获学士学位。
  ⑵ 1997.9-2000.12:西北农林科技大学园艺学院攻读硕士学位,获硕士学位。
  ⑶ 2001.9-2006.4:西北农林科技大学园艺学院攻读博士学位,获博士学位。
  (3) 工作经历
  (1) 2016.01-2016.02: 澳大利亚阿德莱德大学农业、食品与葡萄酒学院做访问学者。
  (2) 2014.12-至今:西北农林科技大学园艺学院教授。
  (3) 2011.03-2011.08: 奥地利维也纳自然资源与应用生命科学大学应用植物科学与生物技术系做博士后研究。
  (4) 2009.01-2013.12:西北农林科技大学园艺学院副教授。
  (5) 2007.05-2008.10: 北京生命科学研究所做博士后研究。
  (6) 2006.04-2007.4: 美国耶鲁大学分子、细胞和发育生物学系做博士后研究。
  (7) 2001.02-2005.12: 西北农林科技大学园艺学院讲师。
  (8) 1995.07-1997.07:河南省潢川县第一职业高中任教。
  2. 研究概述
  本实验室的研究兴趣主要是野生葡萄如何感受并响应葡萄霜霉病病原真菌胁迫,特别是野生葡萄在病原真菌胁迫条件下体内抗病信号转导和抗病基因的调节。主要研究内容是分析霜霉菌致病机理与利用效应因子蛋白鉴定野生葡萄抗病相关基因;克隆野生葡萄重要抗病基因和关键作用元件;利用生物化学试验体外分析目的基因的功能,并利用模式植物研究植物感受病原真菌胁迫信号过程中所发生的遗传和分子特性的变化。目的是为了阐明野生葡萄响应病原真菌胁迫的信号途径,并鉴定一些具有潜在功能的能够提高作物适应病原真菌胁迫的关键作用元件。
  3. 开设课程
  承担本科生《园艺植物生物技术》、《果树育种学》等本科生课程的教学工作;合作承担硕士、博士研究生《现代生物技术》、《园艺学专题讲座》课程。指导在读博士研究生6名,硕士研究生11名。
  4.主要学术成果
  1997年以来,师从王跃进教授一直从事葡萄种质资源评价与遗传育种研究工作。参加并完成公益性行业(农业)农业科研专项、国家自然科学基金、国家"863"计划子项目、国家转基因植物研究与产业化开发专项、农业部"948"项目、科技部"十一五"科技支撑计划等项目多项。获陕西省科学技术壹等奖1项(第五完成人);参编专著2部。
  (1)主持科研项目情况
  (1)国家自然科学基金面上基金项目"葡萄霜霉菌效应因子与中国野生葡萄蛋白互作生物学功能研究(31672115)",2017.01-2020.12.
  (2)国家自然科学基金面上基金项目"葡萄霜霉菌效应因子筛选及中国野生葡萄抗霜霉病基因鉴定(31471844)",2015.01-2018.12.
  (3)国家自然科学基金面上基金项目"白粉病诱导的中国野生华东葡萄VpPR10蛋白基因定位表达研究(31272125)",2013.01-2016.12.
  (4)国家自然科学基金青年基金项目"中国野生葡萄PR10蛋白功能及抗病原真菌活性分析(30700547)",2008.01-2010.12.
  (5)国家自然科学基金专项基金项目"中国野生葡萄紫檀芪生物合成机理解析(30940051)",2010.01-2010.12.
  (6)教育部"新世纪优秀人才支持计划"项目"中国野生葡萄VpPR10蛋白调节植物细胞死亡机理研究(NCET-10-0692)",2011.01-2013.12.
  (7)国家林业局"948"项目"葡萄砧木新品种和优质苗木繁育技术引进(2013-4-41)",2013.01-2015.12.
  (8)农业部"公益性行业(农业)"科研专项子课题"主要果树砧木收集、评价与筛选(201203075-08)",2012.01-2016.12.
  (9)农业部"948"(重大专项滚动)项目子课题"重要果树基因资源发掘与创新的关键技术合作研发(2011-G21)",2011.01-2016.12.
  (10)农业部"2012年物种资源保护"项目"陕西省农业野生植物资源调查",2012.01-2012.12.
  (11)陕西省科技统筹创新工程计划项目"葡萄优异种质资源创新与高效栽培技术研究(2013KTCL02-01)",2014.01-2016.12.
  (12)西北农林科技大学"优秀青年人才科研专项"项目"华东葡萄VpPR10.1抗病机理研究(QN2011052)",2011.09-2014.09.
  (13)西北农林科技大学"青年学术骨干支持计划"项目"中国野生葡萄白藜芦醇-氧-甲基转移酶基因克隆及原核表达研究",2010.01-2012.12.
  (14)西北农林科技大学试验示范站(基地)科技创新与成果转化项目"葡萄砧木新品种选育与中试示范(NYY2013-12)",2013.01-2014.12.
  (2)发表的主要研究论文(#:通讯作者或第一作者)
  (1)Lijuan Han, Kai Weng, Hui Ma, Gaoqing Xiang, Zhiqian Li, Yuejin Wang, Guotian Liu and Yan Xu#. Identification and Characterization of Erysiphe necator-Responsive MicroRNAs in Chinese Wild Vitis pseudoreticulata by High-Throughput Sequencing. Frontiers in Plant Science, 2016, 7:621.
  (2)Zhenhua Cui, Wenlu Bi, Xinyi Hao, Yan Xu#, Pengmin Li, Andrew Walker, Qiaochun Wang. Responses of in vitro-grown plantlets (Vitis vinifera) to Grapevine leafroll-associated virus-3 and PEG-induced drought stress. Frontiers in Physiology, 2016, 7:203.
  (3)Lingmin Dai, Dan Wang, Xiaoqing Xie, Chaohong Zhang, Xiping Wang, Yan Xu, Yuejin Wang, Jianxia Zhang. The Novel Gene VpPR4-1 from Vitis pseudoreticulata Increases Powdery Mildew Resistance in Transgenic Vitis vinifera L. Frontiers in Plant Science, 2016, 7:695.
  (4)Bihai Shi, Cui Zhang, Caihuan Tian, Jin Wang, Quan Wang, Tengfei Xu, Yan Xu, Carolyn Ohno, Robert Sablowski, Marcus G. Heisler, Klaus Theres, Ying Wang*, and Yuling Jiao*. Two-step Regulation of a Meristematic Cell Population Acting in Shoot Branching in Arabidopsis. PLoS Genetics, 2016, Jul 11;12(7):e1006168.
  (5)Zhiqian Li, Tiemei Li, Yuejin Wang, Yan Xu#. Breeding new seedless grapes using in ovulo embryo rescue and marker-assisted selection. In Vitro Cellular and Developmental Biology, 2015, 51:241-248.
  (6)Ruiqi Liu, Lan Wang, Jiali Zhu, Tingting Liu, Yuejin Wang, Yan Xu#. Histological responses to downy mildew in resistant and susceptible grapevines. Protoplasma. 2015, 252(1): 259-270.
  (7)Z.-H. Cui, W.-L. Bi, C. Pan, Y. Xu and Q.-C. Wang. Abiotic stress improves in vitro biological indexing of Grapevine leaf roll-associated virus-3 in red grapevine cultivars. Australian Journal of Grape and Wine Research, 2015, 21:490-495.
  (8)Yan Xu#, Yuejin Wang. Introduction of Application of Chinese Wild Grapes Species. 10th International Conference on Grapevine Breeding and Genetics, 2010/8/1-2010/8/5, pp 49-56, Geneva, NY, 2014.
  (9)Lan Wang, Jinyu Wei, Ying Zou, Keyao Xu, Yuejin Wang, Lu Cui,Yan Xu#. Molecular Characteristics and Biochemical Functions of VpPR10s from Vitis pseudoreticulata Associated with Biotic and Abiotic Stresses. International Journal of Molecular Sciences, 2014, 15, 19162-19182.
  (10)Kai Weng, Zhi-Qian Li, Rui-Qi Liu, Lan Wang, Yuejin Wang, Yan Xu#. RNA-Seq Analysis of the Transcriptome of Vitis Pseudoreticulata in Response to Powdery Mildew Infection. Horticulture Research,2014(1), 14049.
  (11)Teng-Fei Xu, Xiao-Chen Zhao, Yun-Tong Jiao, Jin-Yu Wei, Lan Wang, Yan Xu#. A pathogenesis related protein, VpPR-10.1, from Vitis pseudoreticulata: An insight of its mode of antifungal activity. PLoS ONE. 2014, 9(4):e95102.
  (12)Yihe Yu,Weirong Xu, JieWang, Lei Wang, Wenkong Yao, Yazhou Yang, Yan Xu, Fuli Ma, Yangjian Du and Yuejin Wang. The Chinese wild grapevine (Vitis pseudoreticulata) E3 ubiquitin ligase Erysiphe necator-induced RING ?nger protein 1 (EIRP1) activates plant defense responses by inducing proteolysis of the VpWRKY11 transcription factor. New Phytologist. 2013, 200(3):834-846.
  (13)XIN GUAN, HEQING ZHAO, YAN XU, YUEJIN WANG. Studies on gene transfer of shoot apical meristems by Agrobacterium-mediated genetic transformation in a progeny of Chinese wild Vitis pseudoreticulata. Vitis 2013, 52 (4):185-192.
  (14)Teng-Fei Xu, Jiang-Xiang, Feng-Ju Li, Tie-Mei Li, Yi-He Yu, Yue-Jin Wang, Yan Xu#. Screening proteins interacting with VpPR10.1 of Chinese wild grapevine using the yeast-two hybrid system. Acta Physiologiae Plantarum. 2013, 35(8): 2355-2364.
  (15)J. Xiang, R. Q. Liu, T. M. Li, L. J. Han, Y. Zou, T. F. Xu, J. Y. Wei, Y. J. Wang, Y. Xu#. Isolation and Characterization of Two VpYABBY Genes from Chinese Wild Vitis pseudoreticulata. Protoplasma. 2013, 250:1315-1325.
  (16)Mingyang He, Yan Xu#, Jiangling Cao, Ziguo Zhu, Yuntong Jiao, Yuejin Wang, Xin Guan, Yazhou Yang, Weirong Xu, Zhenfang Fu. Subcellular localization and functional analyses of a PR10 protein gene from Vitis pseudoreticulata in response to Plasmopara viticola infection. Protoplasma. 2013, 250:129-140.
  (17)Ziguo Zhu, Jiangli Shi, Weirong Xu, Huie Li, Mingyang He, Yan Xu, Tengfei Xu, Yazhou Yang, Jiangling Cao, Yuejin Wang. Three ERF transcription factors from Chinese wild grapevine Vitis pseudoreticulata participate in different biotic and abiotic stress-responsive pathways. Journal of Plant Physiology. 2013, 170:923-933.
  (18)Yihe Yu, Weirong Xu, Jie Wang, Lei Wang, Wenkong Yao, Yan Xu, Jiahua Ding, Yuejin Wang. A core functional region of the RFP1 promoter from Chinese wild grapevine is activated by powdery mildew pathogen and heat stress. Planta. 2013, 237:293-303.
  (19)Heqing Zhao, Xin Guan, Yan Xu#, Yuejin Wang. Characterization of novel gene expression related to Glyoxal oxidase by agro-infiltration of the leaves of accession Baihe-35-1 of Vitis pseudoreticulata. Protoplasma.2013, 250:765-777.
  (20)Yazhou Yang, Mingyang He, Ziguo Zhu, Shuxiu Li, Yan Xu, Chaohong Zhang, Stacy D Singer, Yuejin Wang. Identification of the dehydrin gene family from grapevine species and analysis of their responsiveness to various forms of abiotic and biotic stress. BMC Plant Biology 2012, 12:140 DOI: 10.1186/1471-2229-12-140.
  (21)Q. Zhou, H. Gao, M.Wang, Y. Xu, Y. Z. Guo, Y. Z. Wan, Z. Y. Zhao. Characterization of defense-related genes in the'Qinguan'apple in response to Marssonina coronaria. South African Journal of Botany. 2012, DOI:10.1016/j.sajb.2012.01.005.
  (22)Yan Xu#, Tengfei Xu, Xiaochen Zhao, Ying Zou, Zhiqian Li, Fengju Li, Jiang Xiang, Yuejin Wang. Co-expression of VpROMT gene from Chinese wild Vitis pseudoreticulata with VpSTS in tobacco plants and its effects on the accumulation of pterostilbene. Protoplasma. 2012, 249: 819-833.
  (23)Yihe Yu, Weirong Xu, Shengyi Wang, Yan Xu , Hui'e Li, Yuejin Wang , Shuxiu Li. VpRFP1, a novel C4C4-type RING finger protein gene from Chinese wild Vitis pseudoreticulata, functions as a transcriptional activator in defence response of grapevine. Journal of Experimental Botany. 2011, 62(15): 5671-5682.
  (24)Xin Guan, Heqing Zhao, Yan Xu, Yuejin Wang. Transient expression of glyoxal oxidase from the Chinese wild grape Vitis pseudoreticulata can suppress powdery mildew in a susceptible genotype. Protoplasma. 2011, 248: 415-423.
  (25)Weirong Xu, Yihe Yu, Qi Zhou, Jiahua Ding, Lingmin Dai, Xiaoqing Xie, Yan Xu, Chaohong Zhang, Yuejin Wang. Expression pattern, genomic structure and promoter analysis of the gene encoding stilbene synthase from Chinese wild Vitis pseudoreticulata. Journal of Experimental Botany. 2011, 62(8):2745-2761.
  (26)Yan Xu#, Hao Yu, Mingyang He, Yazhou Yang, Yuejin Wang. Isolation and expression analysis of a novel pathogenesis-related protein 10 gene from Chinese wild Vitis pseudoreticulata induced by Uncinula necator. Biologia. 2010, 65 (4): 653-659.
  (27)Hui'e Li,Yan Xu,Yu Xiao,Ziguo Zhu,Xiaoqing Xie,Heqing Zhao,Yuejin Wang. Expression and functional analysis of two genes encoding transcription factors, VpWRKY1 and VpWRKY2, isolated from Chinese wild Vitis pseudoreticulata. Planta. 2010, 232: 1325-1337.
  (28)Yan Xu#, Yue-jin Wang. Construction of a cDNA Library of Vitis pseudoreticulata native to China inoculated with Uncinula necator and the analysis of potential defence-related expressed sequence tags (ESTs). South African Journal of Enology and Viticulture. 2009, 30(1):65-71.
  (29)Yan Xu#, Yue-jin Wang. Molecular cloning and characterization of novel heat shock protein 90 gene from a wild Vitis pseduoreticulata native to China. Biologia . 2009, 64 (1): 102-106.
  5. 联系方式
  通讯地址:陕西省杨凌示范区邰城路3号西北农林科技大学园艺学院
  邮编:712100
  E-mail: yan.xu@nwsuaf.edu.cn