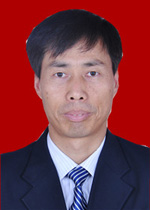 Personal Data
  Name: Zhang Junke
  Gender: Male
  Date of Birth: Sept, 1969
  Place of Birth: Gansu, China
  Nationality: Chinese
  Current Employer: Northwest A&F University
  E-mail: zhangjk@nwsuaf.edu.cn
  Telephone: +86 29 87081126
  Education
  1994.9-1997.6 B.Sc. (Agronomy) Northwest A&F University (Shaanxi, China)
  1999.9-2004.6 Ph.D (Agronomy) Northwest A&F University (Shaanxi, China)
  Research Interest
  Plant stress physiology and molecular biology, Biotechnological breeding
  Research Experience
  Jan, 2008-present: grapevine powdery mildew and apple Marssonina coronaria resistance gene and protein screening and identification; genetic linkage mapping of apple agronomy traits.
  Jan, 2000-Dec, 2007: genetic mapping of grapevine phylloxera resistance in rootstock and Vitis vinifera, a genetic map was published and the SSR marker linked to phylloxera resistance was located in the map. Grape powdery mildew resistance gene cloning and identification, some candidate genes were screen out.
  Jul, 1997-Nov, 2000: engaged in the peach, and cherry biotechnological breeding project. Cloned polygalacturonase-inhibiting protein gene and its promoter in Prunus mahaleb L. Acquired RAPD markers linked to yellow flesh, non-nectarine, flat peach and cling stone distanced from 2 to 25 cM. Cloned and sequenced the ACC oxidase and ACC synthase gene in peach and cherry, anti-sense gene of above transformed for long storage breeding.
  Jul, 1994-Jul, 1997: apricot germplasm certification, drought and cold resistance identification of Chinese wild native apricots.
  Jul, 1992-Aug, 1994: apricot, peach, kiwifruit germplasm collection, preservation and certification, culture method research and demonstration.
  Selected Publications
  1.Miaomiao Li, Jianhua Xu, Zonghao Qiu, Juan Zhang, Fengwang Ma and Junke Zhang*. Screening and identification of resistance related proteins from apple leaves inoculated with Marssonina coronaria (EII. & J. J. Davis)。 PROTEOME SCIENCE, 2014, 12:7. doi:10.1186/1477-5956-12-7
  2.Yu-Hua Ma, Feng-Wang Ma, Yong-Hong Wang, Jun-Ke Zhang. The responses of the enzymes related with ascorbate-glutathione cycle during drought stress in apple leaves ACTA PHYSIOLOGIAE PLANTARUM, 2011, 33(1):173-180
  3.Yu-Hua Ma, Feng-Wang Ma, Jun-Ke Zhang, Ming-Jun Li, Yong-Hong Wang, Dong Liang. Effects of high temperature on activities and gene expression of enzymes involved in ascorbate-glutathione cycle in apple leaves PLANT SCIENCE, 2008,175(6): 761-766
  4.Min Hu, Zonghao Qiu, Peng Zhou, Lingfei Xu and Junke Zhang. Proteomic analysis of 'Zaosu' pear (Pyrus bretschneideri Rehd.) and its red skin bud mutation. Proteome Science 2012, 10:51(doi:10.1186/1477-5956-10-51)
  5.Junke Zhang, Ludger Hausmann, Rudolf Eibach, Leocir J. Welter, Reinhard T?pfer, Eva M. Zyprian. A framework map from grapevine V3125 (Vitis vinifera 'Schiava grossa'?'Riesling') ? rootstock cultivar 'B?rner' (Vitis riparia ? Vitis cinerea) to localize genetic determinants of phylloxera root resistance. Theoretic and Applied Genetics, 2009,119:1039-1051.